Neputal: The secluded island nation.
Edit
Neputal is located in the sea South-East of Vertoak City, on the Eastern edge of the map.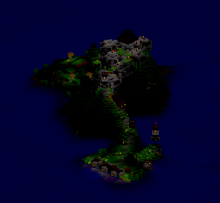 Its co-ordinates are: 610, 86, 499.
Like the Adobe Village, Neputal is not a part of the Vertoak city government, which has put it at odds with the city. This may explain the large battleship watching it menacingly from off the coast.
The inhabitants of Neputal live on a tall island in the middle of the sea They have constructed a network of underground bunkers and passages throughout the island to ensure their survival in the event of a catastrophe, which they believe could happen soon.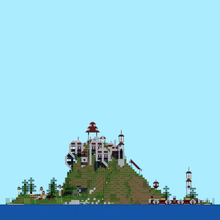 The Neputal government is very simple. Being that the island has a small population, a committee of elders oversees the island. For the most part, life there is similar to a monk colony.
Buildings
Edit
Ad blocker interference detected!
Wikia is a free-to-use site that makes money from advertising. We have a modified experience for viewers using ad blockers

Wikia is not accessible if you've made further modifications. Remove the custom ad blocker rule(s) and the page will load as expected.