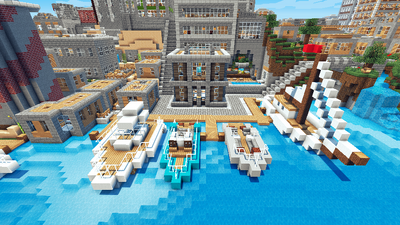 Barnegat Bay is an area of the city that is a small bay stretching to a canal in the Riverside district which leads to Ortley Beach in one direction, and crossing through the Merrisonace Bridge to an ocean in the other direction. Besides containing a large amount of water, a few restaurants and attractions are also next to Barnegat Bay.
Buildings and Structures
Edit
This section lists what buildings or structures are located in Barnegat Bay. There are 10 total structures and buildings in the area.
Ad blocker interference detected!
Wikia is a free-to-use site that makes money from advertising. We have a modified experience for viewers using ad blockers

Wikia is not accessible if you've made further modifications. Remove the custom ad blocker rule(s) and the page will load as expected.