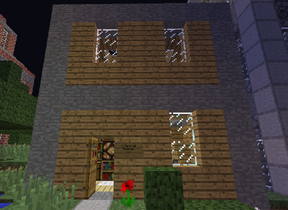 Coordinates: 37; 71; 212
It's an ordinary house, but it doesn't mean you don't have to get in. Just take a look and you will see a bit of bookcases, furnace, crafting table and a beautiful white carpet on the floor. Get up on the first floor, sit on the wooden bench and watch paintings, flowers and something more...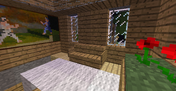 Ad blocker interference detected!
Wikia is a free-to-use site that makes money from advertising. We have a modified experience for viewers using ad blockers

Wikia is not accessible if you've made further modifications. Remove the custom ad blocker rule(s) and the page will load as expected.